Community & Economic Information
Fargo, Moorhead, & West Fargo's continuous growth and strong economy makes this a community you will want to be a part of! Not only are there over 5,000+ open jobs here, but there are a variety of arts, entertainment, schools, & dining options making the Fargo, Moorhead, & West Fargo area unique. Explore each area & what they have to offer with the links below!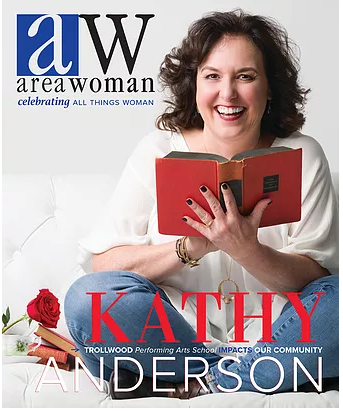 City Websites
---
County Websites & Resources
Popular City Links
Additional Resources
---
Economic Information
Find out what all the buzz is about in the Fargo-Moorhead Area! The links below provide a snapshot of the quality of life, cost of living, and explain the community's growth in the past 10 years. The FM area continues to be a great community to live, work, do business, & play.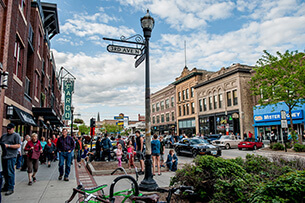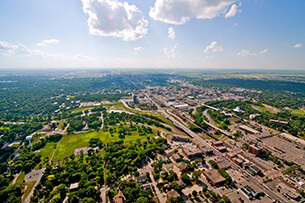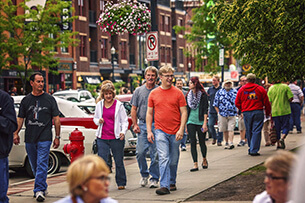 ---
FARGO-MOORHEAD AREA ECONOMIC INFORMATION SOURCES:
Greater Fargo Moorhead Economic Development Corporation
North Dakota Department of Economic Development
Minnesota Department of Employment & Economic Development
Testimonials
" Troy was very helpful throughout the whole process of searching for our new home, and ultimately purchasing one. Troy made sure to always keep in contact with us on any updates and was great for answering any questions that came up throughout the whole process. He was available to meet with us at pretty much whatever time we needed in order to accommodate our work schedules and complete all the necessary paperwork for purchasing our new home. I would absolutely recommend Troy to any of my friends looking to buy a new home. "
- Marcus Sickler and Jessica Nelson
" Troy was awesome! As first time home buyers he guided us in the right direction and looked out for not only our wants and needs but what was truly best for us when looking for a home. He was available day and night. He really made this process enjoyable and exciting for us! "
- Stephanie Youngblom
" Troy is the best realtor that we could have possibly asked for. He made the process as stress free as it can be and worked very hard to find us our dream home. He was extremely patient and was quick to answer any questions that we had as first time home buyers (of which there were many)! Troy helped us from the house searching to negotiating to closing process and We couldn't have asked for a better realtor to guide us through the process. He also helped us negotiate for a lower listing price during a very competitive market! We would recommend Troy to anyone who is looking to buy a home, he truly cares about his clients and will go the extra mile to do what's best for them! "
- Paul Zens
" Thanks for help Troy #1 getting home deal thru "
- Niles Singer
" I enjoyed working with Troy. He was a great resource throughout the entire experience of buying a home. "
- Kathleen Schostag
" Troy was very easy to work with and made the process pretty smooth "
- Ryker Anderson
" Troy was an excellent realtor. He was willing to meet me where I was at and made sure I understood everything along the way. He offered his expertise professionally and with sincerity. Although we wrote several offers February-May, and faces a competitive market, Troy stayed positive and offered guidance throughout the entire process. Troy is very knowledgeable, consistent, and genuine. Great guy to work with! "
- Tayler Wilson
" Troy is very helpful and personable. Would recommend to others. "
- Patrick Held
" Realtor I worked with was patient and willing to hear my needs and desires while searching for a home. "
- Benjamin Haglin
" Troy was absolutely excellent. Such a great person to work with. Encouraging, forthright, and patient in a difficult market. I am so happy with my experience, and my home. My only regret is that every professional I meet isn't as personable and helpful as Troy has been. Audrey was also excellent. She followed up quickly and was patient with my many questions. Thank you both! "
- Mary Kay Cheek
" Park Company was appointed to us by our Mortgage company. Troy Peterson was appointed as our realtor. Troy went out of his way to show us properties and advise us on price ranges and availability. Troy was helpful, honest and patient throughout the process and always treated us with dignity and respect. We could not have been happier with the realtor choice even though it was made for us not by us. As we all know, a company is only as good as it's front line people. Troy did an exceptional job of representing Park Company. We will certainly be returning to Troy for consult on any future real estate endeavors we may entertain. Please let Troy know how much we appreciated him through this process. Ron and Michelle Myrvold "
- Ron Myrvold
" Troy was honest, patient, and knowledgeable when it came to house hunting. He was informative and answered all our questions in a timely manner. He was straightforward with the process and even helped us negotiate a lower asking price from the sellers- which is amazing knowing how wild the market is right now! I would highly recommend Troy to anyone looking to purchase a home, he's an exceptional agent and an all around kind person. Thanks Park Realty and Troy for a great first time home buying experience! "
- Grace Haugan
" Troy is one of the best in his field. Really helped us in our first home buying experience. Great communicator and willing to provide any assistance requested. "
- Wade Youngblom
" Troy was incredible! As first time home buyers he guided us in the right direction and looked out for not only our wants and needs but what was truly best for us when looking for a home. He was available day and night. He really made this process enjoyable and exciting! "
- Stephanie Youngblom
" We will be hiring Troy again! He worked so hard for us with our home sale! I'll be telling friends about him too if they are looking to buy or sell! "
- Kara Gillespie
" Troy was amazing. He was knowledgeable and reassuring to first time home buyers. "
- Jennifer Shearer
Previous
Next