TIPS TO BUY A HOME
FIND A REALTOR

®

TO REPRESENT YOU
As a member of the multiple listing service (MLS), your REALTOR

®

has access to the homes on the market.
SHOP LENDERS
It is recommended you shop at least three different lenders. Find out what loan options are recommended for you and the costs and benefits for each.
LOOK AT HOMES
You will be set up on "auto email" based on your home search criteria. Your REALTOR

®

will arrange for private showings. Once you find a home you want to buy, you will need a "Loan Estimate" from your lender.
WRITE AN OFFER
An earnest money check & pre-qualification letter from your lender will be needed when writing an offer. Once your offer is accepted, you will need to indicate your "Intent to Proceed" to your lender.
HOME INSPECTION
Inspections are highly encouraged. They are performed at the expense of the buyer. This inspection provides a professional opinion on the condition of the home.
APPRAISAL
Most loan types will require an appraisal to be done. The home will need to appraise at the purchase price or greater to move forward.
NOTIFY OTHERS
Give written notice if you are renting and notify the post office. You'll be responsible for putting all utilities (electric, water, garbage/sewer, internet/cable), in your name, starting on the closing date.
HOMEOWNERS INSURANCE
You'll be responsible for getting insurance set up and information sent to your lender.
FINAL WALK-THROUGH
You and your REALTOR

®

will go through the home a final time before closing to ensure it is in the same or better condition as when the offer was written.
UNDERSTANDING THE DISCLOSURE
At least 3 days before closing, you will receive a "Closing Disclosure" that breaks down your loan costs. Compare to the Loan Estimate. If you have questions, notify your REALTOR®.
CLOSING
Closing dates are usually 45-60 days from the contract date. It's time to sign papers and get the keys to your new home! You will need a cashier's check and a driver's license or government issued ID.
---
A Home Warranty Provides Peace-of-Mind After the Sale
A home warranty should include the property's plumbing, electrical, central air conditioning and heating systems, water well system, and structural coverage.

During your first year of ownership, a warranty protects you from unexpected costs of failures due to normal wear and tear on many mechanical systems. Simply call the warranty company when a covered component fails.

Appliances included in the sale are typically covered under the warranty. Look for a warranty that covers most appliances under that standard coverage without additional charges. Read the warranty contract to determine if both the built-in appliances, as well as the stand-alone appliances, are covered under the warranty.

Some warranties include various structural coverage. The warranty may cover structural items, including roof leaks, basement, wall, floor and ceiling cracks.

You can request the home warranty in your Offer to Purchase.

I

f the seller opts not to purchase on your behalf, you may purchase the warranty separately as part of the closing process.
PARK CO., REALTORS® partners with HSA Home Warranty. For more information, visit their website at www.onlinehsa.com.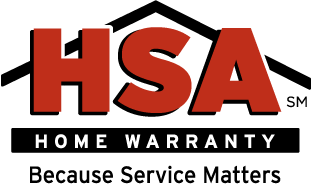 Testimonials
" Troy is the best realtor that we could have possibly asked for. He made the process as stress free as it can be and worked very hard to find us our dream home. He was extremely patient and was quick to answer any questions that we had as first time home buyers (of which there were many)! Troy helped us from the house searching to negotiating to closing process and We couldn't have asked for a better realtor to guide us through the process. He also helped us negotiate for a lower listing price during a very competitive market! We would recommend Troy to anyone who is looking to buy a home, he truly cares about his clients and will go the extra mile to do what's best for them! "
- Paul Zens
" Troy was amazing. He was knowledgeable and reassuring to first time home buyers. "
- Jennifer Shearer
" Troy was an excellent realtor. He was willing to meet me where I was at and made sure I understood everything along the way. He offered his expertise professionally and with sincerity. Although we wrote several offers February-May, and faces a competitive market, Troy stayed positive and offered guidance throughout the entire process. Troy is very knowledgeable, consistent, and genuine. Great guy to work with! "
- Tayler Wilson
" Troy is one of the best in his field. Really helped us in our first home buying experience. Great communicator and willing to provide any assistance requested. "
- Wade Youngblom
" Park Company was appointed to us by our Mortgage company. Troy Peterson was appointed as our realtor. Troy went out of his way to show us properties and advise us on price ranges and availability. Troy was helpful, honest and patient throughout the process and always treated us with dignity and respect. We could not have been happier with the realtor choice even though it was made for us not by us. As we all know, a company is only as good as it's front line people. Troy did an exceptional job of representing Park Company. We will certainly be returning to Troy for consult on any future real estate endeavors we may entertain. Please let Troy know how much we appreciated him through this process. Ron and Michelle Myrvold "
- Ron Myrvold
" Troy was absolutely excellent. Such a great person to work with. Encouraging, forthright, and patient in a difficult market. I am so happy with my experience, and my home. My only regret is that every professional I meet isn't as personable and helpful as Troy has been. Audrey was also excellent. She followed up quickly and was patient with my many questions. Thank you both! "
- Mary Kay Cheek
" Troy was very helpful throughout the whole process of searching for our new home, and ultimately purchasing one. Troy made sure to always keep in contact with us on any updates and was great for answering any questions that came up throughout the whole process. He was available to meet with us at pretty much whatever time we needed in order to accommodate our work schedules and complete all the necessary paperwork for purchasing our new home. I would absolutely recommend Troy to any of my friends looking to buy a new home. "
- Marcus Sickler and Jessica Nelson
" Realtor I worked with was patient and willing to hear my needs and desires while searching for a home. "
- Benjamin Haglin
" I enjoyed working with Troy. He was a great resource throughout the entire experience of buying a home. "
- Kathleen Schostag
" Troy was incredible! As first time home buyers he guided us in the right direction and looked out for not only our wants and needs but what was truly best for us when looking for a home. He was available day and night. He really made this process enjoyable and exciting! "
- Stephanie Youngblom
" Troy was awesome! As first time home buyers he guided us in the right direction and looked out for not only our wants and needs but what was truly best for us when looking for a home. He was available day and night. He really made this process enjoyable and exciting for us! "
- Stephanie Youngblom
" We will be hiring Troy again! He worked so hard for us with our home sale! I'll be telling friends about him too if they are looking to buy or sell! "
- Kara Gillespie
" Troy was honest, patient, and knowledgeable when it came to house hunting. He was informative and answered all our questions in a timely manner. He was straightforward with the process and even helped us negotiate a lower asking price from the sellers- which is amazing knowing how wild the market is right now! I would highly recommend Troy to anyone looking to purchase a home, he's an exceptional agent and an all around kind person. Thanks Park Realty and Troy for a great first time home buying experience! "
- Grace Haugan
" Troy is very helpful and personable. Would recommend to others. "
- Patrick Held
" Troy was very easy to work with and made the process pretty smooth "
- Ryker Anderson
" Thanks for help Troy #1 getting home deal thru "
- Niles Singer
Previous
Next